Testimonials
Why do we support a union?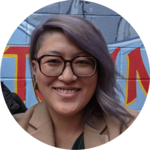 Kathy Zhang, Senior Analytics Manager for the Home Screen
I love working at The New York Times, and I'm excited to form this union with my colleagues! We all care so much about our journalistic mission and work very hard to deliver the news to our readers. Tech workers getting a seat at the table and adding our voice to decision-making around our products and policies will only make our work and our organization stronger!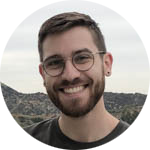 Taylor Poulos, Product Designer on Publishing
Everyone I work with at The Times is incredibly thoughtful, kind, and compassionate. I'm so excited to form a union with these folks, and believe that together we'll be able to work with management to build an equitable, fair, and just workplace.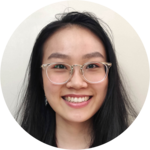 Yuchen Jin, Software Engineer in Data Engineering
Being able to work for The New York Times is truly one of the best things that has happened to me. I am incredibly proud to work for this company and I know I'm not alone. The entire organizing committee's dedication to the unionizing effort is a testament to that. We want to stay and make this company the best it can be, and that cannot happen without equity, transparency and the right for all workers to have a say in the workplace.
How can a union support diversity, equity, and inclusion?
Danielle Medellin, Senior Analyst, Subscription Growth
Coming into the union, I had my own list of improvements I wanted to see and things I thought should be included in our first contract. As I continued to meet with other members, I noticed just how much of the picture I was missing. I left each conversation and panel with a new understanding of what some of my colleagues were struggling with or fighting for, but also an overwhelming sense of solidarity in wanting to help each other. Each one of us has visible and invisible identities that are often overlooked by management when new processes and policies are introduced. Whether that overlooking is intentional or not, we deserve to have the opportunity for our voices to be heard, for our working conditions to be beneficial and accommodating for all, for inclusion to be the norm and not an afterthought. Through the union we can ensure underrepresented groups are supported and protected, because we are the union. I am excited to build a unit that listens to, includes, and advocates for all of its members!