Danielle Medellin, Senior Analyst, Subscription Growth
Coming into the union, I had my own list of improvements I wanted to see and things I thought should be included in our first contract. As I continued to meet with other members, I noticed just how much of the picture I was missing. I left each conversation and panel with a new understanding of what some of my colleagues were struggling with or fighting for, but also an overwhelming sense of solidarity in wanting to help each other. Each one of us has visible and invisible identities that are often overlooked by management when new processes and policies are introduced. Whether that overlooking is intentional or not, we deserve to have the opportunity for our voices to be heard, for our working conditions to be beneficial and accommodating for all, for inclusion to be the norm and not an afterthought. Through the union we can ensure underrepresented groups are supported and protected, because we are the union. I am excited to build a unit that listens to, includes, and advocates for all of its members!
Ivan Rocha, Software Engineer
There was a big push to improve DEI at a company I used to work for. The company hired an advocate and gave her the funding and authority to analyze the situation. There were surveys and interviews and a consulting firm involved. It took months for the report to come out but the results weren't a surprise to anyone. Things were bad, especially in engineering. The DEI advocate created a task force and invited people to join. I got involved and spent weeks putting together a proposal to expand new graduate recruiting to diverse areas and universities. I made phone calls, looked through public records, made maps and broke down statistics. The DEI advocate loved my idea and said she'd be happy to sponsor it.
She left the company shortly after and my idea never came to fruition. She was never replaced and the company's interest in DEI just faded away. I was crushed for two reasons:
All my hard work was for nothing. No one else at the company ever even saw my proposal.
This showed me the advocate had lost hope in the company. If she was hired solely to care about this and she gave up, why should I keep taking on all of this outside of my day-to-day work?
I began to see things differently after that. It struck me that as long as companies focus solely on growth and profit they will have no incentive to address internal problems. Even if they are aware of a problem. Even if they have the means to solve the problem. Even if individuals at the company want to solve the problem.
This is why I believe workers need to have a seat at the table. The individuals that make up a company should have a voice and an opportunity to improve conditions for themselves and their fellow workers. It is the only way to ensure a fair and transparent process that everyone can participate in.I look forward to seeing underrepresented groups have a voice and a path forward protected by a union contract.
---
More testimonials
Why do we support a union?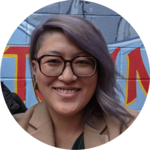 Kathy Zhang, Senior Analytics Manager for the Home Screen
I love working at The New York Times, and I'm excited to form this union with my colleagues! We all care so much about our journalistic mission and work very hard to deliver the news to our readers. Tech workers getting a seat at the table and adding our voice to decision-making around our products and policies will only make our work and our organization stronger!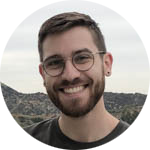 Taylor Poulos, Product Designer on Publishing
Everyone I work with at The Times is incredibly thoughtful, kind, and compassionate. I'm so excited to form a union with these folks, and believe that together we'll be able to work with management to build an equitable, fair, and just workplace.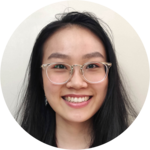 Yuchen Jin, Software Engineer in Data Engineering
Being able to work for The New York Times is truly one of the best things that has happened to me. I am incredibly proud to work for this company and I know I'm not alone. The entire organizing committee's dedication to the unionizing effort is a testament to that. We want to stay and make this company the best it can be, and that cannot happen without equity, transparency and the right for all workers to have a say in the workplace.